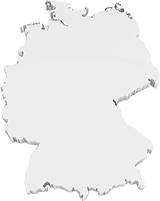 Customer feedbacks
David W. - 10.02.2014
Many thanks for the great service provided late on Saturday afternoon and for preparing all ordered goods. Saturday evening the kit was up and running, I'm impressed.
Kevin L. - 02.02.2011
Thanks - It was a pleasure to do business with you. I appreciate all the extra help on your part. I certainly will look at your sight for anything more I may need.
Kevin A. - 21.12.2015
thanks for your help, speaker arrived Saturday morning as expected and worked great that evening. Payment already made electronically to reach your account tomorrow. Great service, thanks
Andreas M. - 01.10.2013
Thank you. I found your service excellent - if I can write a review or rating online for you please let me know.
Stephen F. - 20.11.2013
Many thanks for the incredible customer service -- the replacement part arrived and works perfectly. Musix rocks!
Ali A. - 15.09.2015
I received the headphones today, it took me 5 second to make the decision to keep them, they are amazing. Once again you provide the best, even better than what I had in mind. Thanks!
Manuel P. - 25.05.2016
Thanks for your reply and help on this matter, The seriousness of your follow -up and fast reply are a great sign of service :-) Congratulations. Continue this way. Yes there are always way to improve. And I am glad I could contribute to that . At least , you have won my sympathy again... :-) I am looking forward to receiving the Guitar
Maria P. - 22.07.2016
I have to compliment Alberto Cusenza. I had some issues with the payment and everything, and he was super patient and answered my emails pretty quick. I'll wait for my order, but until now I really like how your store have so many options of instruments (I'm from Brazil and for me it's even weird that some cities such as Interlaken doesn't have any store as Musix) Your e-commerce was super helpful as well as your team. Have a nice evening!
Eduardo H. - 16.02.2015
thanks for your attention to my order, your shop is the best, great service.
Bruce C. - 16.04.2012
You guys are the best. I can't stop shopping with you!