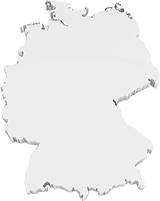 Customer feedbacks
Ali A. - 10.04.2015

I can't thank you enough for your advices and follow up, and I'm recommending Musix to my friends here, I will also put a nice word in the piano forum I have been checking :)
Eduardo H. - 16.02.2015

thanks for your attention to my order, your shop is the best, great service.
Merijn v. - 09.02.2015

package has arrived! all good thank you for all the help
Grégoire B. - 26.05.2014

You guys are truly fast! Have a great week-end, gb
David W. - 10.02.2014

Many thanks for the great service provided late on Saturday afternoon and for preparing all ordered goods. Saturday evening the kit was up and running, I'm impressed.
Stephen F. - 20.11.2013

Many thanks for the incredible customer service -- the replacement part arrived and works perfectly. Musix rocks!
Andreas M. - 01.10.2013

Thank you. I found your service excellent - if I can write a review or rating online for you please let me know.
Antonio F. - 06.04.2013

I received the piano yesterday as expected and I'm absolutely happy about it. Thank you and your colleagues for sorting it out.
Bruce C. - 16.04.2012

You guys are the best. I can't stop shopping with you!
Kevin L. - 02.02.2011

Thanks - It was a pleasure to do business with you. I appreciate all the extra help on your part. I certainly will look at your sight for anything more I may need.