Your benefit
| | |
| --- | --- |
| | Daily deliveries |
| | Free delivery from 25.00 (DE) |
| | 30 Day Money-Back Guarantee |
| | 3 Year Warranty |
| | Personal advice |
| | 25,000 products in stock |
Customer feedbacks
Ali A. - 10.04.2015
I can't thank you enough for your advices and follow up, and I'm recommending Musix to my friends here, I will also put a nice word in the piano forum I have been checking :)
Grégoire B. - 26.05.2014
You guys are truly fast! Have a great week-end, gb
David W. - 10.02.2014
Many thanks for the great service provided late on Saturday afternoon and for preparing all ordered goods. Saturday evening the kit was up and running, I'm impressed.
Bruce C. - 16.04.2012
You guys are the best. I can't stop shopping with you!
Stephen F. - 20.11.2013
Many thanks for the incredible customer service -- the replacement part arrived and works perfectly. Musix rocks!
Leonel B. - 08.01.2016
Excellent. Thank you very much for your support. Best regards, Leonel Bego
Kevin L. - 02.02.2011
Thanks - It was a pleasure to do business with you. I appreciate all the extra help on your part. I certainly will look at your sight for anything more I may need.
Nadiya H. - 30.07.2015
Thanks for the very nice service - we got the piano today. Amazing job! Best regards
Antonio B. - 27.12.2016
Delivered in Swiss Alpine Style!!! Love you guys at Musix.ch Thank you everyone!
Mark S. - 26.08.2016
We have all of the order delivered already !! That was fantastic service thank you so much. The boys (and myself) are very happy with both the guitars and are looking forward to their first lesson tomorrow.
Shops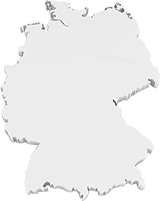 MusiX Vörstetten
Denzlinger Straße 4
79279 Vörstetten

07666-6199680Tu-Fr: 10h-12h + 13:30-18:30
Sa: 09h-16h
Itinerary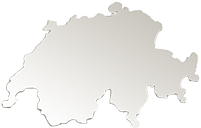 MusiX Bern
Maulbeerstr. 8
3011 Bern BE

031 382 04 86


Closed on 31.07.2017, 01.08.2017

Tu-Fr: 13h-18:30
Sa: 09h-16h
Itinerary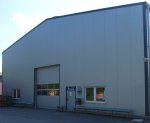 MusiX Giebenach
Sägeweg 15
4304 Giebenach BL

061 813 11 77


Closed on 31.07.2017, 01.08.2017

Mo: Only pickup 10h-12h + 13:30-17:30
Tu-Fr: 10h-12h + 13:30-17:30
Sa: 10h-16h
Itinerary
MusiX Chavornay
route d'Yverdon 18
1373 Chavornay VD

024 441 09 89


Closed on 31.07.2017, 01.08.2017

Tu-Fr: 10h-12h + 13:30-18:30
Sa: 10h-16h
Itinerary
MusiX Luzern
Baselstr. 18-22
6003 Luzern LU

041 240 42 22


Closed on 31.07.2017, 01.08.2017

Tu-Fr: 13h-18:30
Sa: 09h-16h
Itinerary