Your benefit
| | |
| --- | --- |
| | Daily deliveries |
| | Free delivery from 25.00 (DE) |
| | 30 Day Money-Back Guarantee |
| | 3 Year Warranty |
| | Personal advice |
| | 25,000 products in stock |
Customer feedbacks
Fardin V. - 09.09.2016
I received the shipment today and thank you very much for your fantastic services.
Grégoire B. - 26.05.2014
You guys are truly fast! Have a great week-end, gb
Bruce C. - 16.04.2012
You guys are the best. I can't stop shopping with you!
Manuel P. - 25.05.2016
Thanks for your reply and help on this matter, The seriousness of your follow -up and fast reply are a great sign of service :-) Congratulations. Continue this way. Yes there are always way to improve. And I am glad I could contribute to that . At least , you have won my sympathy again... :-) I am looking forward to receiving the Guitar
Maria P. - 22.07.2016
I have to compliment Alberto Cusenza. I had some issues with the payment and everything, and he was super patient and answered my emails pretty quick. I'll wait for my order, but until now I really like how your store have so many options of instruments (I'm from Brazil and for me it's even weird that some cities such as Interlaken doesn't have any store as Musix) Your e-commerce was super helpful as well as your team. Have a nice evening!
Daniel L. - 14.09.2015
Thank you for your help, and for letting me know that the originally ordered case was not the right option. That has certainly spared me the trouble of having to contact MusiX for a return and exchange.
Nadiya H. - 30.07.2015
Thanks for the very nice service - we got the piano today. Amazing job! Best regards
Andreas M. - 01.10.2013
Thank you. I found your service excellent - if I can write a review or rating online for you please let me know.
Alexandre B. - 25.10.2016
Thanks again for your dedication and professionalism
Iván R. - 12.09.2016
Today I bought an Electric Guitar at Niederlenz (Lenzburg). I came a few minutes before to the closing time and the dealer stayed with me until 17.30h. He tested the guitar I wanted to buy with different amplifiers and advised me about which one was better. He was very close and kindly. Nice man. Congrats!!
Shops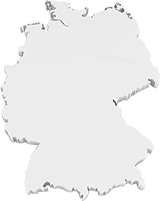 MusiX Vörstetten
Denzlinger Straße 4
79279 Vörstetten

07666-6199680


Closed on 03.10.2017

Tu-Fr: 10h-12h + 13:30-18:30
Sa: 09h-16h
Itinerary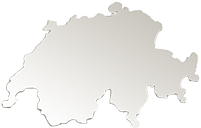 MusiX Bern
Maulbeerstr. 8
3011 Bern BE

031 382 04 86Tu-Fr: 13h-18:30
Sa: 09h-16h
Itinerary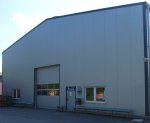 MusiX Giebenach
Sägeweg 15
4304 Giebenach BL

061 813 11 77Mo: Only pickup 10h-12h + 13:30-17:30
Tu-Fr: 10h-12h + 13:30-17:30
Sa: 10h-16h
Itinerary