Your benefit
| | |
| --- | --- |
| | Daily deliveries |
| | Free delivery from 25.00 (DE) |
| | 30 Day Money-Back Guarantee |
| | 3 Year Warranty |
| | Personal advice |
| | 25,000 products in stock |
Customer feedbacks
Leonel B. - 08.01.2016
Excellent. Thank you very much for your support. Best regards, Leonel Bego
Ali A. - 10.04.2015
I can't thank you enough for your advices and follow up, and I'm recommending Musix to my friends here, I will also put a nice word in the piano forum I have been checking :)
Bruce C. - 16.04.2012
You guys are the best. I can't stop shopping with you!
Fernando K. - 23.11.2016
I've been a loyal Thomann customer for several years. I always praised their Customer Service and clean, efficient processes. Until then I didn't buy from Musix more often simply because your prices were significantly higher in the items I was buying. I'm always happy to pay a slightly higher price to support local companies...anywhere up to 10% is perfectly acceptable to me. But in my last 2 purchases you folks showed interest in capturing my business, and somehow levelled your prices to a reasonable price premium. That difference I'm happy to pay, to buy from a Swiss company. Your excellent customer service is the last bit that convinced me to put Musix as my first stop for shopping. Thank you !
Andreas M. - 01.10.2013
Thank you. I found your service excellent - if I can write a review or rating online for you please let me know.
Iván R. - 12.09.2016
Today I bought an Electric Guitar at Niederlenz (Lenzburg). I came a few minutes before to the closing time and the dealer stayed with me until 17.30h. He tested the guitar I wanted to buy with different amplifiers and advised me about which one was better. He was very close and kindly. Nice man. Congrats!!
Mark S. - 26.08.2016
We have all of the order delivered already !! That was fantastic service thank you so much. The boys (and myself) are very happy with both the guitars and are looking forward to their first lesson tomorrow.
Clare S. - 23.08.2016
I am very impressed by the prompt service you provided and will certainly use Musix again!
Kevin A. - 21.12.2015
thanks for your help, speaker arrived Saturday morning as expected and worked great that evening. Payment already made electronically to reach your account tomorrow. Great service, thanks
Antonio F. - 06.04.2013
I received the piano yesterday as expected and I'm absolutely happy about it. Thank you and your colleagues for sorting it out.
Shops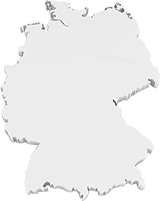 MusiX Vörstetten
Denzlinger Straße 4
79279 Vörstetten

07666-6199680


Closed on 31.10.2017, 01.11.2017


Tu-Fr: 10h-12h + 13:30-18:30
Sa: 09h-16h
Itinerary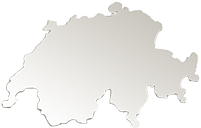 MusiX Bern
Maulbeerstr. 8
3011 Bern BE

031 382 04 86
Tu-Fr: 13h-18:30
Sa: 09h-16h
Itinerary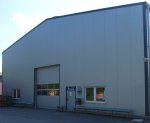 MusiX Giebenach
Sägeweg 15
4304 Giebenach BL

061 813 11 77
Mo: Only pickup 10h-12h + 13:30-17:30
Tu-Fr: 10h-12h + 13:30-17:30
Sa: 10h-16h
Itinerary