FAQ
What is the online ordering process?
Pre-order
Choose the products you want, and add them to the cart.
Confirm your shipping address and the shipping method.
For payment, you can choose either secure online credit card payment or bank transfer. If you paid via bank transfer, we will send you a confirmation email when we receive your payment.

Post-order
After completing the order, you will receive an automated order confirmation email.
We will process your order within 1-2 hours during office time. You will then receive a second confirmation email and your invoice.
Your order will be shipped shortly after payment confirmation.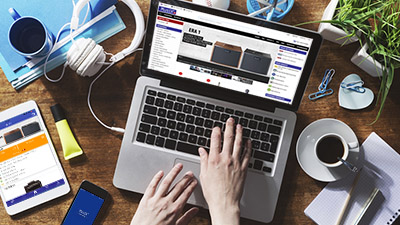 How does the "30 day money back guarantee" work?
The warranty covers orders for all products shown as "in stock", "in backorder" or "will be ordered soon" on our website.
Please get in touch with our customer service (

) to authorise the return before sending back any item. Products must be sent back in their original packaging, in "as new" condition, and including all original accessories. Refunds are processed within 14 days.
You may be charged a restocking fee if the item or packaging is not returned in new condition.
The following product groups are excluded from the 30 days money back warranty:
Wind instruments (brass/reed), harmonicas, in-ear headphones, vocal microphones, sealed items, expendable items like batteries or vacuum tubes, software or combined hard-& software-products where the software sealing is broken or the software was installed/registered/activated by the customer. Items that are built to order like studio furniture, acoustic pianos & grand pianos, flightcases, and custom made instruments can sometimes be returned after agreement.
Please note: all products paid via Payolution are not eligible for the "30 day money back guarantee".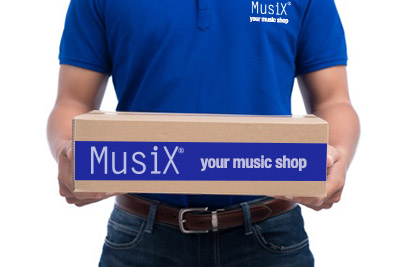 What is the "Musix 3 year warranty"?
We grant an extended 3 year warranty period to all customers. If you are encountering issues with a product that you purchased at Musix, and the issues are not caused by immoderate use or extreme wear, we will arrange a repair or will exchange the item for an equivalent alternative free of charge. If an adequate substitution is by no means available, we will refund the original paid amount.
Defects caused by wear are covered when the item was adequately cared for and was not exposed to excessive strain.
Not covered by the warranty are expendable items like batteries, vacuum tubes, light bulbs, strings etc.
The 3 year warranty is a "bring in" warranty. Please get in touch with our customer service to authorise a return before sending back any products.
Third-Party trademark info
Google Play and the Google Play logo are trademarks of Google LLC. Apple and the Apple logo are trademarks of Apple Inc., registered in the U.S. and other countries and regions. App Store is a service brand of Apple Inc.
Warranty: What do I need to know about the basic 1-year warranty?
The warranty period for used goods, in particular (but not exclusively) the products with the condition declared as "B-Stock", "Occasion", "Demo" or "used", is 12 months, by Swiss law.
In addition to the warranty and conditions set forth in the 3-year warranty section (section 3-year warranty), the following exclusions apply:
Defects in the product due to non-compliance of operating instructions, overload or lack of adequate maintenance.
Product defects described on text and/or photo or communicated verbally by our staff at the time of purchase.
Defects in the product caused by the use of non-approved/non-original accessories or spare parts.
Defects in the product caused by a third party, general damage caused by improper use, or direct damage usually covered by the owner's personal or business insurance.
The warranty claim must be made within 1 year from the date of purchase/delivery. The warranty period is neither extended nor renewed by use of the warranty services. Only the original purchaser is entitled to warranty service and cannot be re-issued, assigned or transferred.